Bonnie Bairns
BONNIE BAIRNS 2023
SORRY FOR THE DELAY BUT I WAS WAITING ON CONFIRMATION THAT I HAD PERMISSION TO POST THEM
THE WINNING BONNIE BAIRNS WERE:
RUBEN BAILEY
ELOISE KERR
CAEDEN McEWAN
ALICE BROOKS-TOWN
EDWARD MCMULLEN
MARGARET McVEY
ISAAC HUNTER
HAILEY WILLIAMSON
THANK YOU TO ALL THE CHILDREN (AND PARENTS) WHO PARTICIPATED IT WAS GREATLY APPREACIATED. SEE MOST OF YOU AGAIN IN 2024
Parents ONLY if you wish a copy of the original photographs please email me at; publicity.brigadoon@gmail.com
and I will forward them on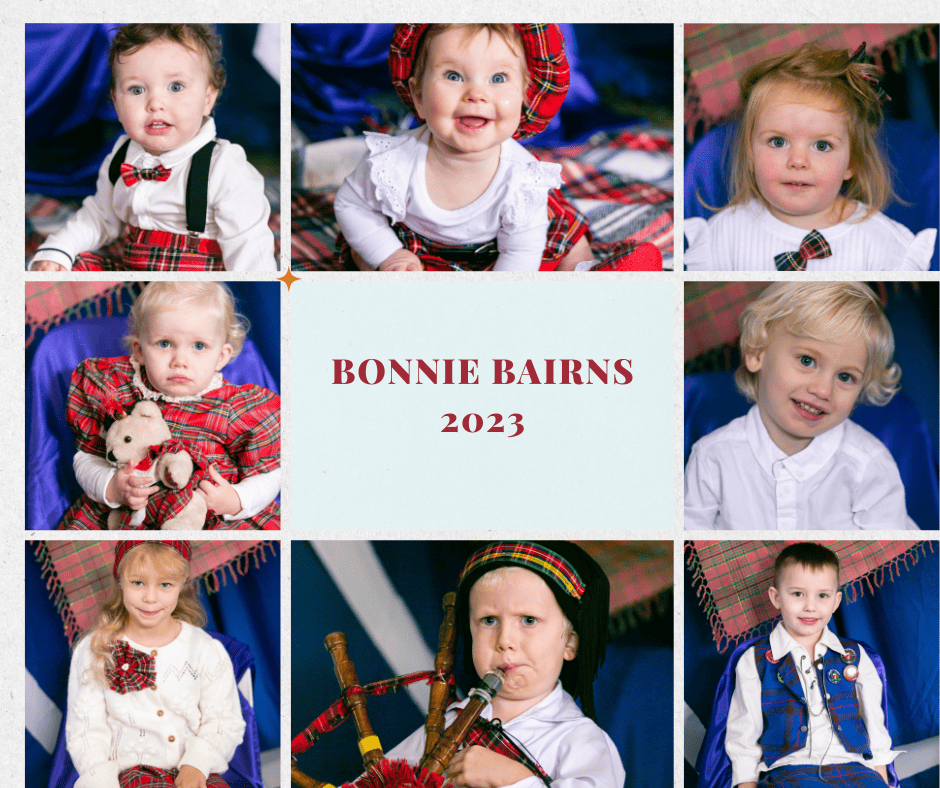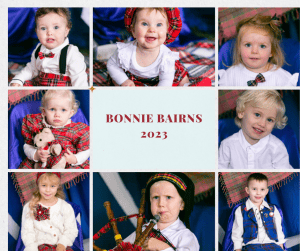 Register at Bonnie Bairns judging area down in the glen behind the oval follow the footpath around down from the top of the hill.
TO REGISTER MEET EMILY AT THE BONNIE BAIRNS AREA NEXT TO THE CRICKET NETS ON THE NORTH SIDE
Registration closes at 11:00am on the day and judging is strictly at the allocated time below a laddie and lassie will be awarded in each category.
11:15am – 0-2 Years
11:30am – 3 Years
11:40am – 4 Years
11:50am – 5 Years
SPONSORS
| | |
| --- | --- |
| Bonnie Bairns |   |
| Age 0-2 years Boy | AVAILABLE |
| Age 0-2 Years Girl | Jordans Crossing Real Estate- Bundanoon |
| Age 3 Boy | AVAILABLE |
| Age 3 Years Girl | AVAILABLE |
| Age 4 Boy | AVAILABLE |
| Age 4 Years Girl | AVAILABLE |
| Age 5 Years Boy | AVAILABLE |
| Age 5 Years Girl | Southern Highlands Christian School |
BONNIE BAIRNS RESULTS 2023
CONGRATULATIONS TO THE WINNERS AND ALL PARTICIPANTS